Andy May and his amazing band pioneered Americana Music even before the term for this musical genre was coined.
By the age of 20 Andy had already performed the legendary Carnegie Hall and won the Grand Championship on Guitar at the equally notable Union Grove venue. His career has spanned over 4 decades and has resulted in him collaborating with numerous diverse artists such
as Merle Haggard, Tom Paxton, Joan Osborne and Nancy Griffith and that's just the tip of the iceberg.
He founded and now runs the IBMA (International Bluegrass Music Association) award-winning record label Swift River Music and he also performs and teaches at major music festivals such as MerleFest and Winfield.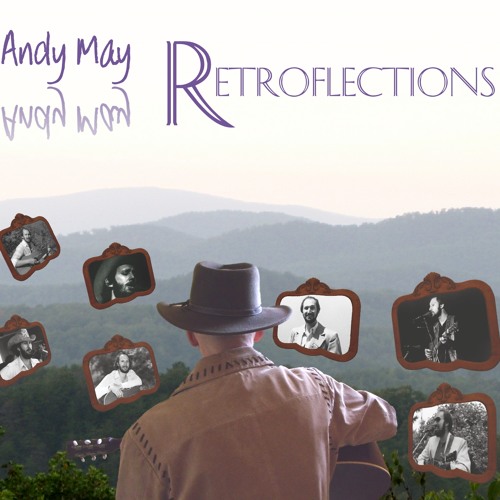 https://soundcloud.com/andy_may/sets/retroflections-1/s-g3JmZ
Andy May's Retroflections set which contains 10 songs showcases smooth vocals and first class instrumental backing, which is bluesesque in places and features some excellent guitar playing skills.
Lake Champlain and The Queen wouldn't be out of place if you were sitting on a Hawaiian beach as the instruments conjure images of Luau girls.
Retroflections is full of upbeat songs all of which are a joy to listen to.
Post By - Boulent Mustafa